The best way to contact me about your web and graphic design project, or any other matter, is with the contact form below.
NOTICE: Due to our out of state move, I am not taking on new clients until I am fully settled into our new abode. Thanks for understanding.
I'd love to offer you a free, no-obligation 30 minute chat about your website and what could help your website do more for you and your business.
I'll look over your website, and I promise to give you at least three actionable changes you can make to your website to improve your site and grow your business.
What are my business hours?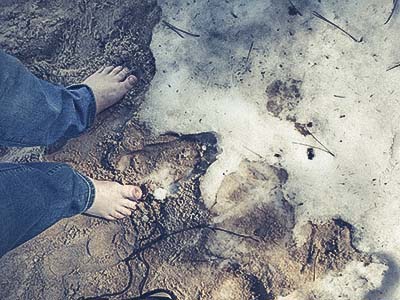 When will you get a response?
I respond to emails and messages during the above working hours. If we have an active contract, and it's an emergency, you'll have a way to reach me. I always respond within 24 hours.
I try to keep my working hours set, and my fun hours set too, for both me and my employees. It's a good practice to get into. 
If you message me on a holiday weekend, you'll not hear from me unless it's a real dumpster fire because free time is important.
Part of helping you grow is also respecting each other's free time. 
AND....if I email you back outside of YOUR work hours, do NOT feel compelled to answer me until you are back on the job. YOUR free time is important too. 
Where is Thoughts & Designs Located?
Thoughts & Designs is a small home-based business in Michigan's Thumb, in the small town of Fostoria, MI. 
As a home-based agency, I do not take drop-ins or in house appointments at this time. 
However, if you are local to me in Michigan's Thumb, and want to discuss your design project face to face, we can set up a time to meet at one of our area's many great coffee shops. I'm always down for coffee.
Otherwise, I meet with my clients via Zoom or Google Meet, where we can discuss how I can help you grow your business or organization through my strategic design services.  Contact me with questions about my services using the form below or use the scheduler to set up an appointment to discuss your project.
If you would prefer to contact me by telephone, leave a message and I will get back to you within one business day.
989-502-1475
I look forward to helping you grow with
awesome design for print and web!
My mission is helping you grow, making a positive impact on small businesses and their communities with awesome design for web and print.
I help small business and solopreneurs grow their businesses through strategic design services for web and print, while patiently guiding them around tech hurdles. I have a growing number of helpful posts to encourage and inspire you on my blog.
My heart is here in Michigan with Michigan-based small businesses. I love helping small, locally owned businesses grow through strategic design that works for them right where they are at. Even though I want to help those in my community grow with awesome design, I don't limit myself to just Michigan's Thumb. 
Thanks to the internet, I help businesses and organizations all over the United States by providing strategic design services, helping them grow. 
For those not ready to hire a professional designer, I am creating a library of helpful articles, tutorials, and lists of resources to help entrepreneurs grow. Most of these are ideal for those starting out on a shoestring budget, to give you a great start without breaking the bank.
Obviously, I believe strongly in the value of design to help you grow. The ideal is hiring myself or another designer that suits your brand better to create professional designs that convert for your business.
If that is not possible, and I understand it isn't always, I don't want you stuck with lousy design. Use these posts and resources to get off to the best start.