Contact Thoughts and Designs to inquire about our web and graphic design services or to schedule an appointment to get started helping you grow.
My mission is to positively impact small businesses and their communities with awesome design for web and print.
I help small business and solopreneurs grow their businesses through strategic design services for web and print, while patiently guiding them around tech hurdles.
My heart is here in Michigan with Michigan-based small businesses. I love helping small, locally owned businesses grow through strategic design that works for them right where they are at. Even though I want to help those in my community grow with awesome design, I don't limit myself to just Michigan's Thumb. 
Thanks to the internet, I help businesses and organizations all over the United States by providing strategic design services, helping you grow. 
The best way to get in touch with me about your web and graphic design project, or any other matter, is with the contact form below.
Where is Thoughts & Designs Located?
Thoughts & Designs is a small home-based business in Michigan's Thumb, in the small town of Fostoria, MI. 
As a home-based agency, I do not take drop-ins or in house appointments at this time. 
However, if you are local to me in Michigan's Thumb, and want to discuss your design project face to face, we can set up a time to meet at one of our area's many great coffee shops. I'm always down for coffee.
Otherwise, I meet with my clients via Zoom or Google Meet, where we can discuss how I can help you grow your business or organization through my strategic design services. 
What are my business hours?
Tuesday
9:00 AM - 5:00 PM
Wednesday
9:00 AM - 5:00 PM
Thursday
9:00 AM - 5:00 PM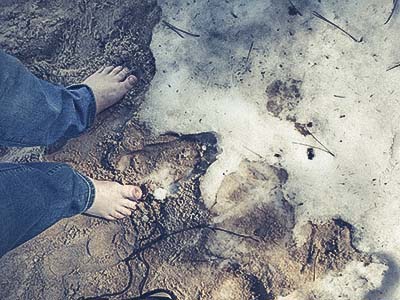 When will you get a response?
I respond to emails and messages during the above working hours. If we have an active contract, and it's an emergency, you'll have a way to reach me. I always respond within 24 hours.
I try to keep my working hours set, and my fun hours set too, for both me and my employees. It's a good practice to get into. 
If you message me on a holiday weekend, you'll not hear from me unless it's a real dumpster fire because free time is important.
Part of helping you grow is also respecting each other's free time. 
AND....if I email you back outside of YOUR work hours, do NOT feel compelled to answer me until you are back on the job. YOUR free time is important too. 
I look forward to helping you grow with
awesome design for print and web!