This is a sample website I made (with logo too!) based on a few bakeries/café/coffeehouse websites I've made. The reason for creating samples for my portfolio is that these clients all wanted to manage their own sites, which meant inevitable changes down the road. I wanted to preserve an original of the layouts I created from scratch.
Screenshots of the Bakery Website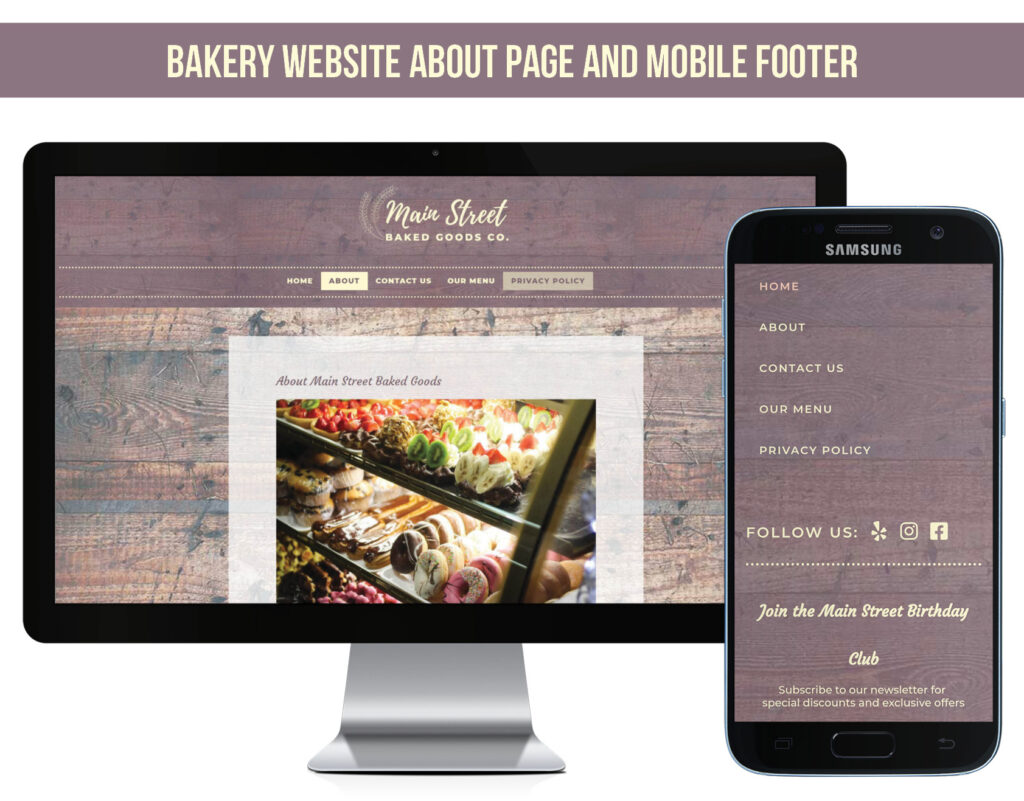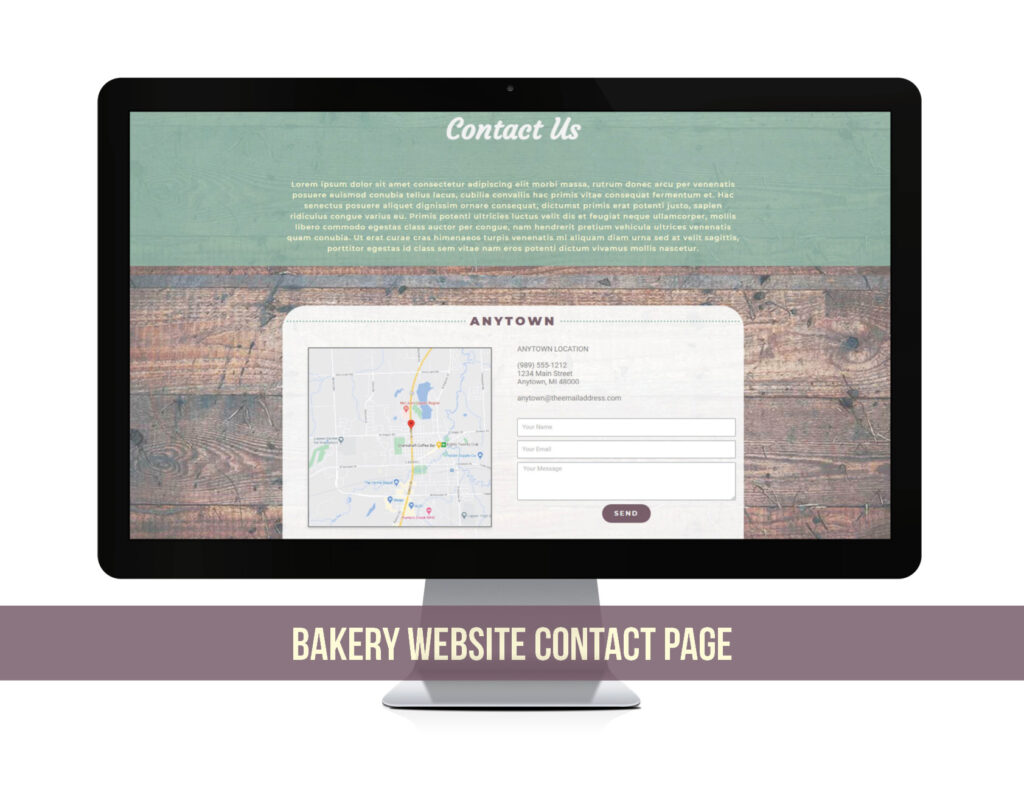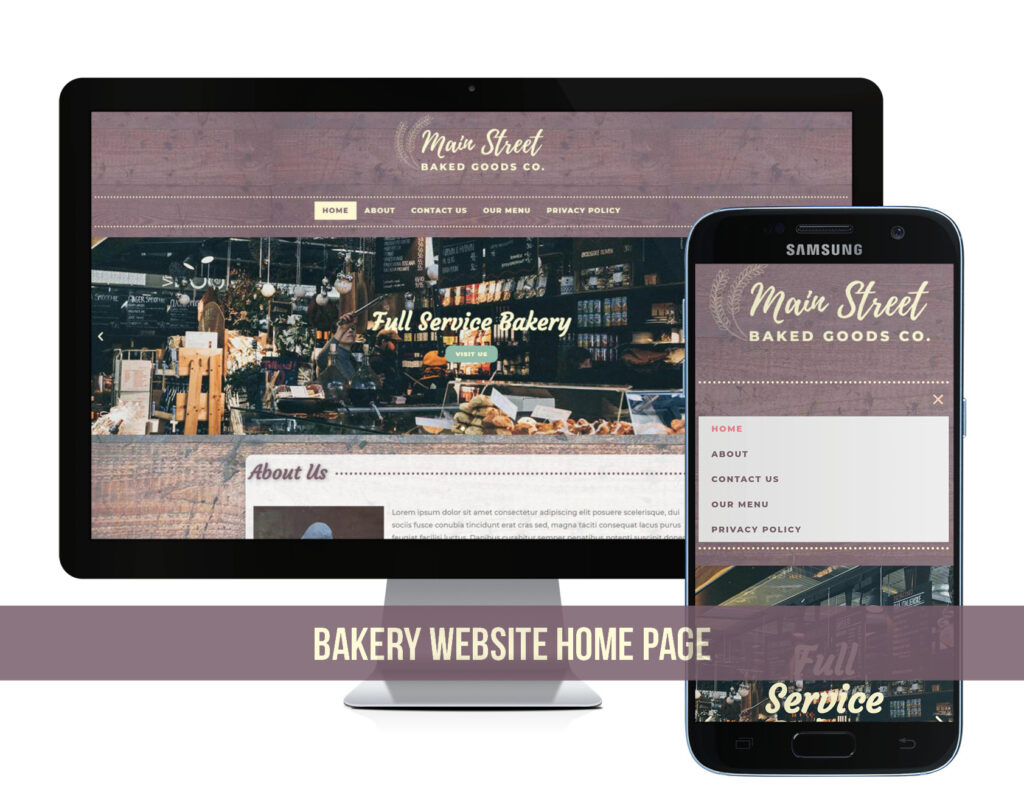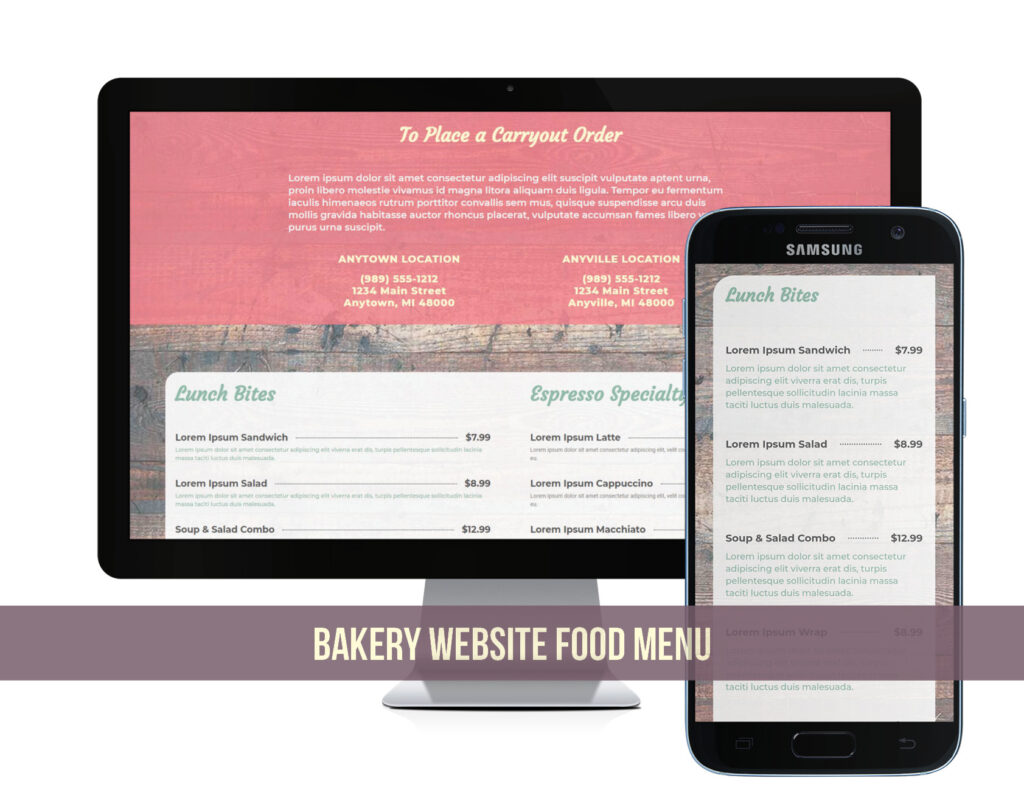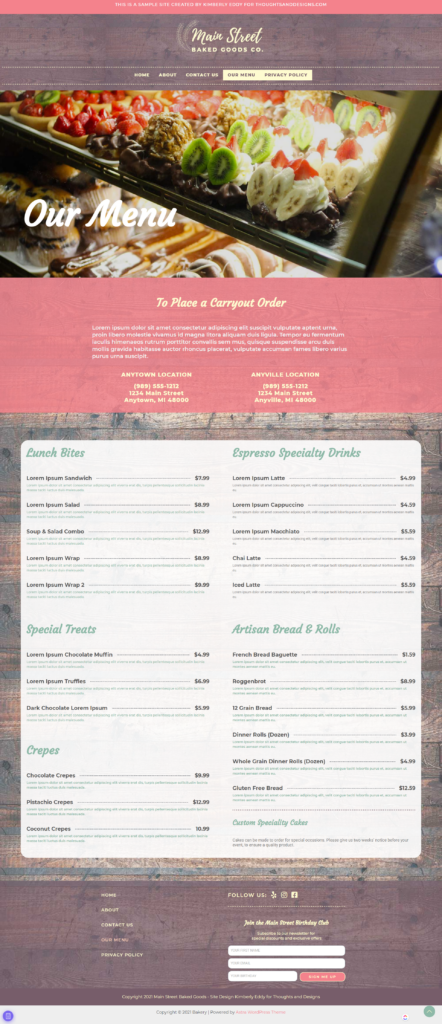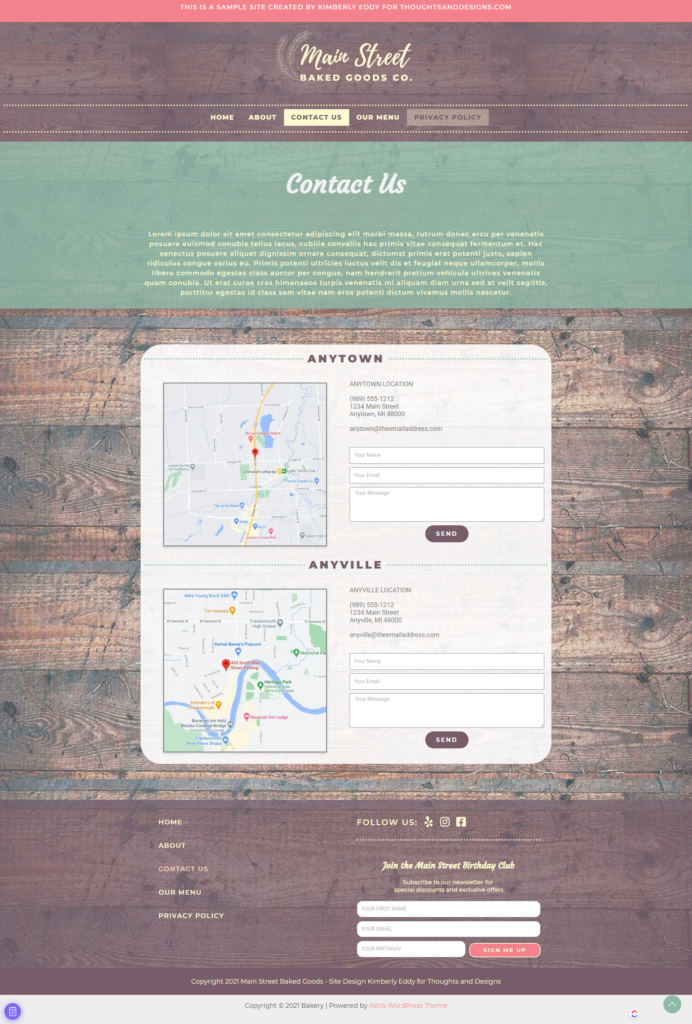 About the Bakery Website Design
For this bakery website, my goal was to combine the friendly vibe of the bakery and coffeehouse with practical, user-friendly layout and information architecture.
I carefully considered what a customer looking for more information might want to know before their first visit to the shop. I provided that information and answered questions we expected simply and easily, with links providing more details as needed.
The ordering menu provides simple instructions for placing a phone order at the bakery. The menu for ordering can be easily scanned by visitors. The menu is also easily updated by the bakery owner.
We have optimized this website for local searches, to attract local visitors. I created the bakery website with mobile visitors in mind by ensuring the mobile website, especially the footers, menus, and contact information were just as usable on mobile as on desktop.
Local Website Design for Local Businesses
You need a website for your local business. Why not hire a local website designer who will create a website with conversions and sales goals in mind? I'd love to serve you and your customers with locally made awesome website design. Contact me and we'll set up a no-obligation call to discuss my services further.