This is a church website created based on some designs of similar church websites I've done. The church staff manages most of the church websites I've designed after the initial design. Therefore, I create samples to show great church website design without risking editing and changes from those who are managing the actual websites.
Screenshots of Church Website Design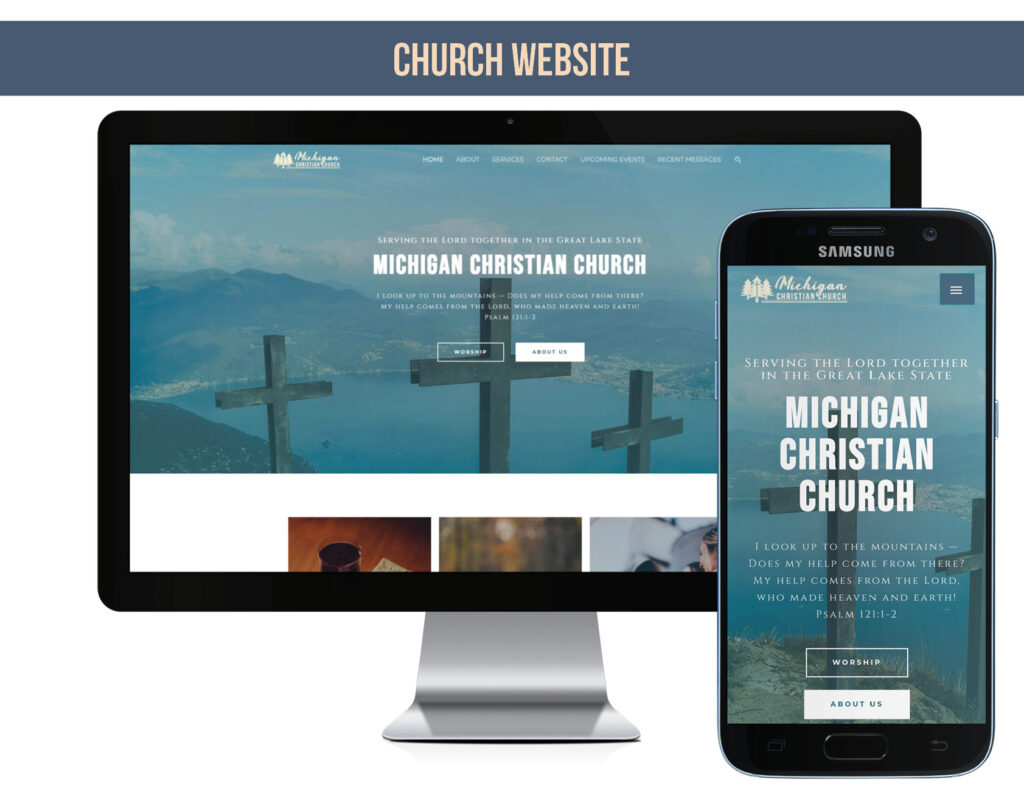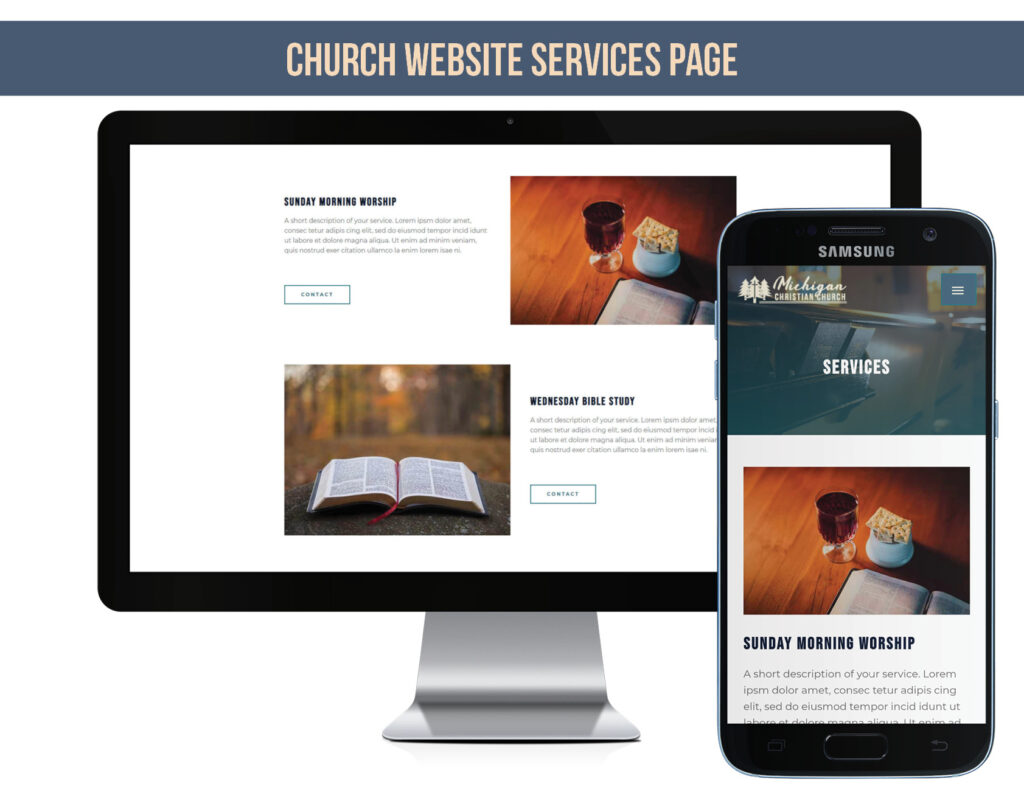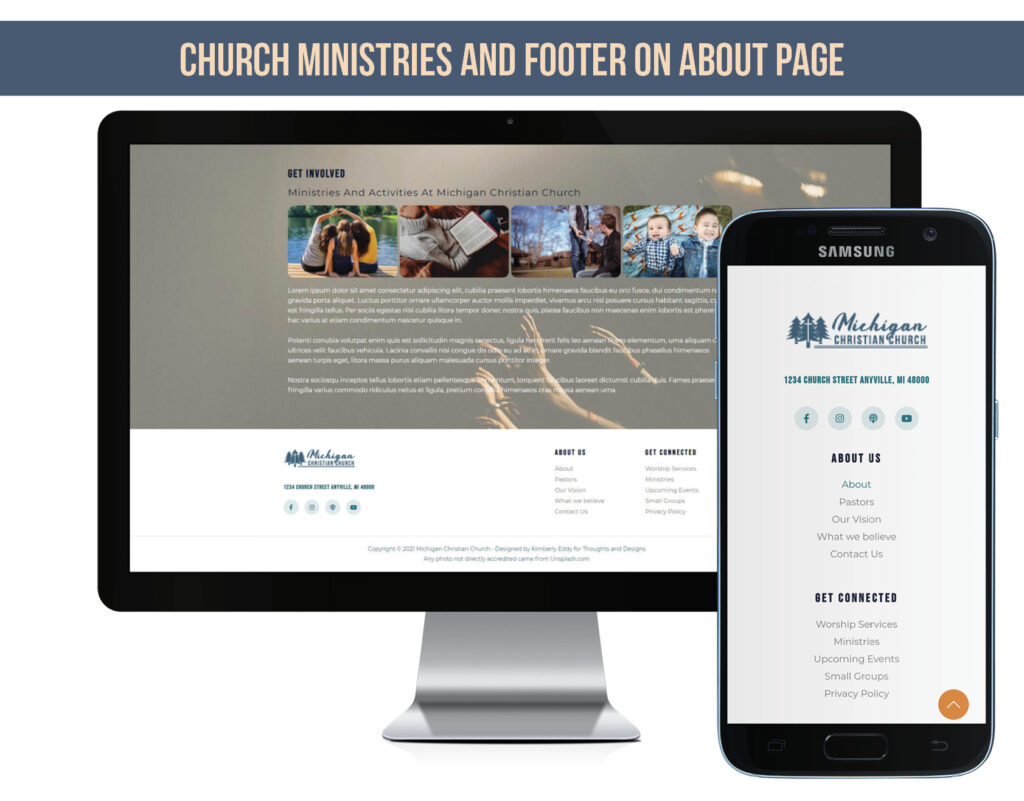 About the Church Website Design
For this church website, my goal was to use visual design and copywriting to convey the personality of the church congregation itself. I also designed the logo for this website.
I carefully considered what a visitor looking for more information might want to know before their first visit to the church. I provided that information and answered questions we expected simply and easily, with links providing more details as needed. I also considered the regular members of the website in the design as well, and what information they would seek when they visited.
We have optimized this website for local searches, to attract local visitors. I created the church website with mobile visitors in mind by ensuring the mobile website, especially the sermon archive, footers, menus, and contact information were just as usable on mobile as on desktop.
Local Website Design for Local Businesses
You need a website for your local business. Why not hire a local website designer who will create a website with conversions and sales goals in mind? I'd love to serve you and your customers with locally made awesome website design. Contact me and we'll set up a no-obligation call to discuss my services further.