This project includes the cover and interior design for a low content planner journal. I made the gratitude book cover design with simple graphics and a large heart to emphasize the simplicity of the gratitude journal.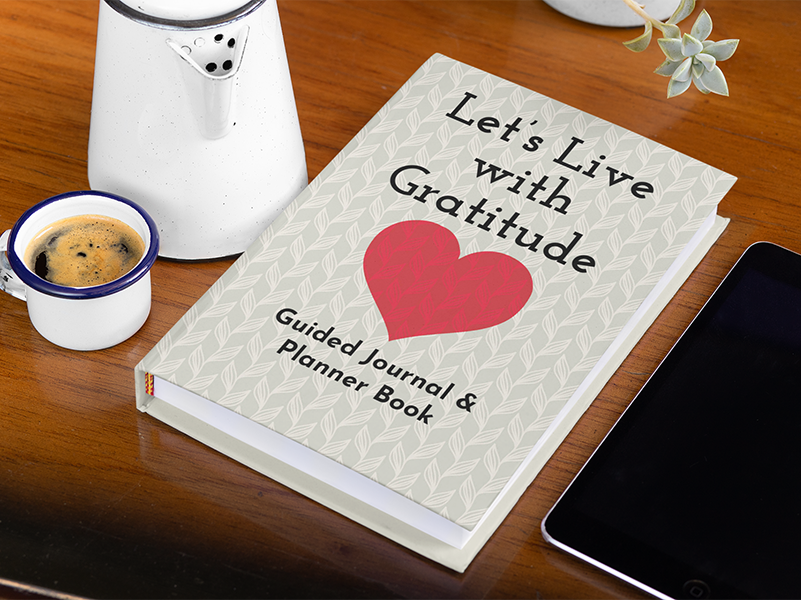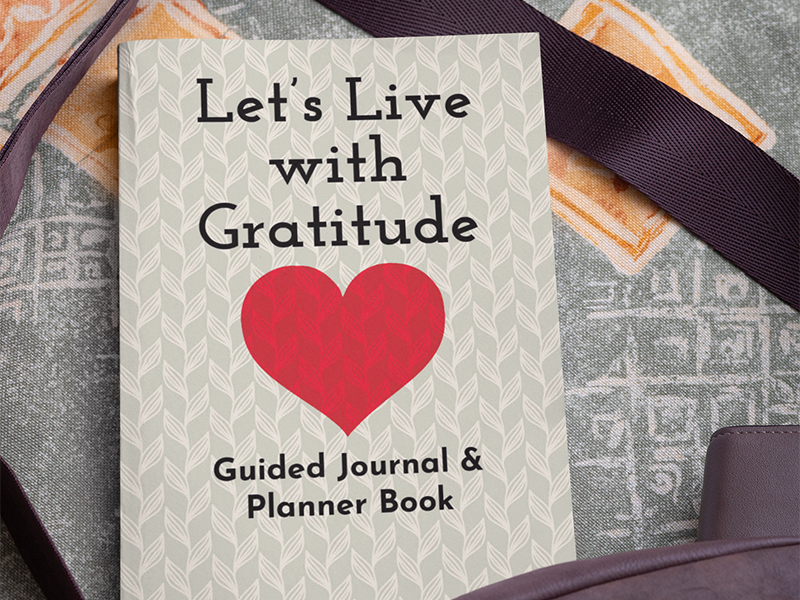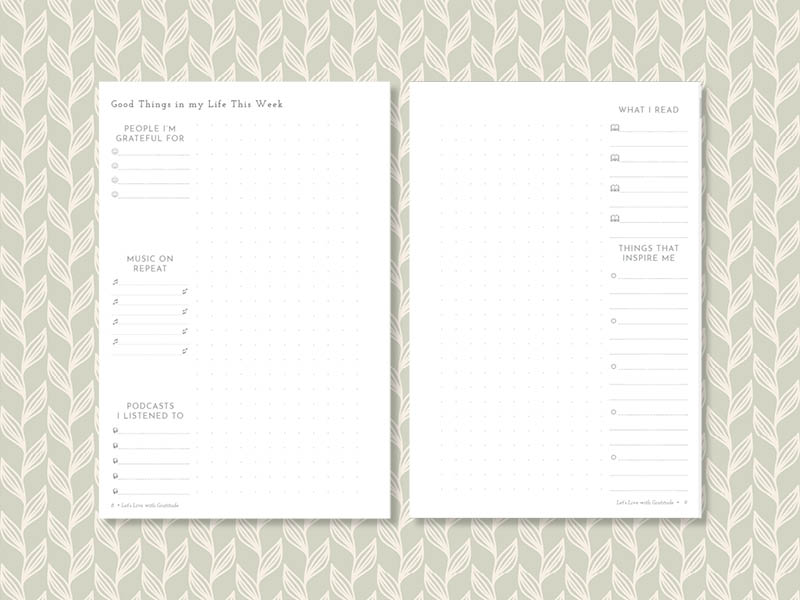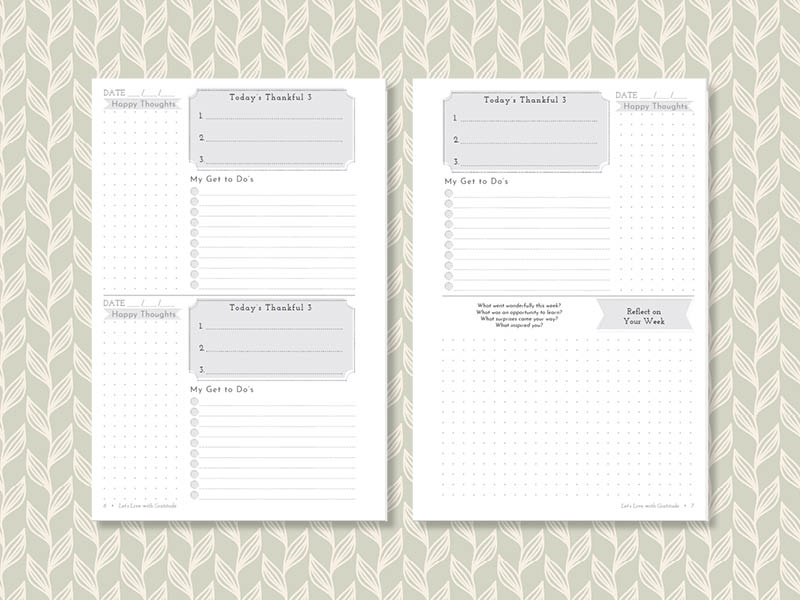 The Gratitude Journal is available as an instant PDF download
I'm pretty proud of the Gratitude Journal planner I've created. I have it available for purchase on my website here as an instantly downloadable and printable PDF document.
Starting the year off with gratitude will help you start on a great foundation. I created and designed the Gratitude Journal with that in mind.
Do you prefer printed books? No problem!
I also have published Let's Live with Gratitude guided journal and planner on Amazon.com, where you can have a physical book sent to your house, rather than printing it off for yourself. You find that planner here.