Good Design brings your message into focus
Improving your content will help you grow your business, because your content is often the first thing your audience sees.
As a designer, my role is to help your customers see, understand, and respond to your message. Good design focuses on the message, the content and copy provided by my clients.
In content creation for my business or when creating content for clients, my favorite helper is an app called ProWritingAid. 
I recommend this app to all of my clients and fellow entrepreneurs because it is so helpful in improving your content and strengthening your writing. 

Why do I love ProWritingAid?
Unlike a simple spell checker, ProWritingAid improves your written content in every area possible, including:
Grammar
Usage
Readability
Sticky Words
Boring Clichés
ProWritingAid generates writing reports for each piece of content I create. Their editing tool highlights problem elements like repetitiveness, vague wording, sentence length variation, over-dependence on adverbs, passive voice, over-complicated sentence constructions, and other trouble spots.
With ProWritingAid, I don't just find out about the errors in my writing. This super handy program teaches me as I write. Improving your content is easier than ever with ProWritingAid helping you.
As I used ProWritingAid over the last year, I've realized common errors I make when writing, and I've caught myself making them. The program shows me ways to improve sentences to strengthen my writing and more accurate.
Because I'm just this kind of person, my competitive nature has taken over. I've gamified my content creation, to see how few errors I can get when creating a new blog post or other piece of content. The reports generated by ProWritingAid make this approach easy, too. Charts, graphs, scores and more show me my progress in improving my writing.
ProWritingAid works on my desktop computer as a stand-alone program, or when typing online. My social media posts sound better and better. This program integrates with Microsoft Word, Google Docs, Scrivener, and more.
This page contains affiliate links for ProWritingAid. What does this mean for you? The law requires me to let you know if I might get a small commission for recommending a product or service if you buy the product or service after clicking my link. This does not cost you anything extra. I only recommend products and services that I love to use. 
Improving your content or even your manuscript
ProWritingAid's creators developed it for authors, to allow them to self-edit before sending their manuscripts out for professional editing. As an author myself, I have used ProWritingAid this way too.
Still, I find the best use of ProWritingAid is improving your content on your website or social media. In the internet age, the first impression most people will have of you or your business is through the content you create. This includes written content on your website or social media.
Professional copywriters are a big help for businesses, but not everyone can afford to hire a professional copywriter. ProWritingAid can help you strengthen your message by improving your content. With this app, you can fix common spelling, grammar and usage errors.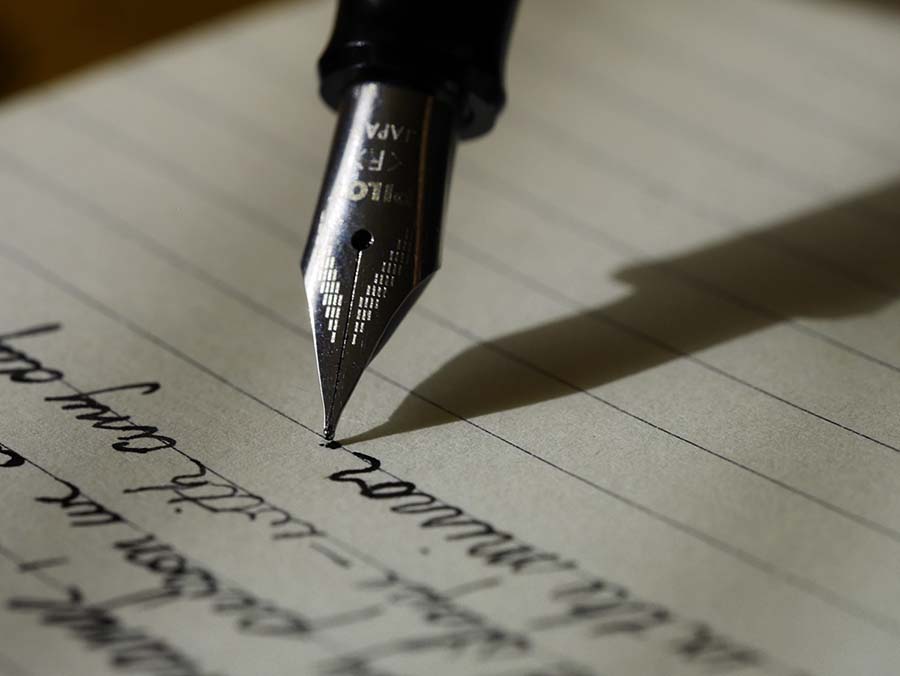 In this post, I want to explain why I require content (that is, the words and photos you plan to use) before I get started on your design project. Trust me, it's important to effective design.
Read More »