Graphic Design and Layout Design Services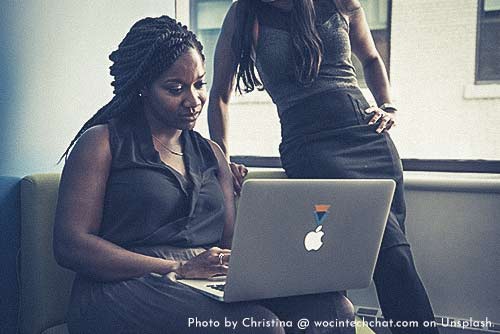 I design layouts for all of your marketing or print design needs
Your marketing materials and printed materials from brochures and flyers to business cards and ads offer a first impression to potential customers of your company or organisation. 
If you want to make a PROFESSIONAL first impression, you need PROFESSIONAL layout design services from a skilled graphic designer. I've created brochure designs, flyer designs, postcard designs, t-shirt designs (and other merch designs), and business card designs over the last 30 years as a graphic designer. I'd love the opportunity to serve you with my layout design services, too. 
I've used my skills as a graphic designer to serve small businesses, organizations and entrepreneurs with their graphic design needs, particularly branding and layout design for the last 30 years. I also have been helping small businesses and entrepreneurs with website designs, quick fixes, and website management for the last ten years.
Full Service Design & Small Tweaks for Small Business
Although I highlight my full service packages (complete, start to finish marketing materials, for example), I am also available to help you tweak your DIY designs to better work for you, or create templates in programs like Canva. Just fill out my contact form and describe what you need, and I'll schedule a time to talk more about your project and how I can help you make your design the best it can be. 
First, I'd love to schedule a call with you (using Zoom or Google Meet) so we can discuss your project and answer questions we have for each other. This helps us both get on the same page about the project and expectations around the project. 
If your project will be printed at a professional printer, I'll also ask you to give me the "printer's specs". This means the way the printer prefers this file to be set up. Usually you can find their specifications for different print jobs on their website.
Next, I'll research your niche and competition, as well as best practices within your field, and create a layout for your project using the information you have provided me. This includes any photos you want me to use and the wording (or "copy") for the project. 
If you have some basic copy written up but would like some help tighten it up and wording it better for your audience, I can help too. In fact, if I see anything off about your copy and how it is worded, I may make some suggestions for fixing it. I also scan copy for typos and simple spelling mistakes. 
Finally, I'll present you with the completed first draft of your project. If there are any changes, I'm happy to fix those.
No one likes projects that go on forever! I work hard to be accurate the first time around, but I know design tweaks are inevitable. I offer 3 rounds of revisions in the price of my design services. After 3 rounds of revisions, I'll offer you a quote for additional changes. 
No matter where you're having your project printed, I'll work hard to ensure I set your files up to your printer's specifications, to prevent headaches when having the final project printed!
Are you ready to bring your design project to life?
My layout design services include:
brochures
flyers
postcards
ads
mockups
simple package design
labels
business stationery
business cards
and more!
My layout design services start at $200. 
For a detailed quote and more information, use the button to contact me. Then I'll set up a free, no-obligation call with you to discuss your project in more detail.