Responsive Web Design Services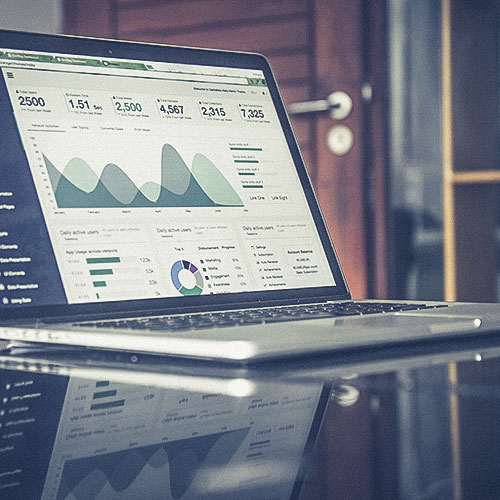 Is Your Website Working for You?
I've been helping small businesses and entrepreneurs with website designs, quick fixes, and website management for the last ten years. I also have 30 years of experience as a graphic designer, particularly in the fields of branding and editorial layout, which helps me serve your web design needs even better.
Full Service Design & Small Tweaks for Small Business
Although I highlight my full service packages (complete, start to finish web design, for example), I am also available to help you tweak your DIY designs to better work for you. Just fill out my contact form and describe what you need, and I'll schedule a time to talk more about your project and how I can help you make your design the best it can be. 
What is working with me on your web design project like?
First, I'd love to schedule a call with you (using Zoom or Google Meet) so we can discuss your project and answer questions we have for each other. This helps us both get on the same page about the project and expectations around the project.
Next, I'll research your niche and competition, as well as best practices within your field, and create a prototype for you to look over. This prototype will give you a good idea of what your website will look like, before I take the time to build it. 
This saves you money by not wasting time on the clock with time-intensive fixes.
If we have a good idea of what we're building before we begin development, the last part will go must faster.
Finally, I'll build the live site for you on your server, and insert all of your content. I'll also make sure the website functions properly on both mobile and regular desktop browsers (and every size in between).
As we wrap up, I'll give you a video tour of your website, via Zoom or Google Meet, and all of your login information.
I'll also be sure to add your site to Google Search Console and set up a Google Analytics account for your site as well.
Running a website is MUCH HARDER than it looks, so if you want to keep your website working optimally, I'm happy to be your on call website manager, keeping plugins up to date, keeping a watch on security features, making sure there are no Google Search console errors, and help with small updates.
Are you ready to invest in your business with a professional website?
My web design service packages start at $1000. To make it easier, I have some website packages set up to give you an idea of the web design services I offer, and what they each involve.
If you're ready to grow your business by growing your online presence, let's talk!
Contact me for a quote for non-package prices
Do you have a website you LOVE but need to improve? Every web design project is different, so it's hard to create a package for that.  My packages are for fresh starts, but I don't just do those kinds of websites. I love helping entrepreneurs grow with my web design services.
Instead, contact me and we'll set up a time to talk about how my web design services can take your good website to great and growing. 
Starting fresh with a new website? Check out my packages!
I've created these handy packages for my basic web design services for entrepreneurs starting fresh with a brand new website. If this is you, here are the web design services I offer: 
Basic Website Set-Up
So you decided to DIY your new website for your business or side hustle. If you're like most people, by now you're frustrated with the entire website process. I designed my no-frills Basic DIY Website package with the budget-conscious diy'er in mind.
Installation and technical configuration of WordPress Content Management system

Basic setup of a premade theme, without customizations

Installation and configuration of the plugins your project needs.

Registering your website with the three major search engines.

Set up of Google Tag Manager with Google Analytics, Facebook Pixel and Pinterest Pixel to help you track visitors and customer behavior.

Bonus: 30 minute training call to help you use your new website
Standard Website Design
As a businessperson, you have far better things to do with your time than learn how to build a website on one of these "easy to use" platforms. I designed my Standard Website Package to help entrepreneurs like you get a quality-built website at an affordable price.
Everything in the basic package!

Customized basic website design with up to 7 unique page designs plus custom header, footer, and sidebar design

Installation and configuration of Google Tag Manager and up to 5 Tracking pixels

Configuration of an opt in subscription form with the newsletter service of your choice.

Search Engine Optimization Keyword Research with up to 20 recommended keywords for your niche

Bonus: 30 minute training call to help you use your new website
Executive Website Design
Does all of this tech talk hurt your brain? Would you rather just have someone to come in and make it happen for you, so you can focus in on the actual business of running your business? If yes, my Executive Website Design package is perfect for you.
Everything in the Standard package, plus...

Customized web design with up to 10 unique page layouts plus custom headers, footers, and sidebar designs

Setting up your content on your website, up to 30 pages

Setting up a Google My Business local listing for your business and website

Assistance with website copywriting for optimal search engine performance.

Bonus: Up to 60 minute training call to help you use your new website