Build your website without ever touching code
If you've ever worried you'd need to learn how to write code to create websites, you're going to love this. With Elementor, you can build your website without ever touching code unless you want to.
I've been creating websites for long enough that I actually know how to code. I can write php, JavaScript, jquery, and good old HTML with CSS. I created my first website in straight up HTML, page by page.
Elementor makes web design faster, more effective, and beautiful even if you can code. Now I only handle code when it's absolutely unavoidable.

So, what is Elementor? 
Elementor is a plugin for WordPress. It's commonly called a page builder, but Elementor is so much more.
The theme builder for Elementor means you don't create websites page by page, as with most page builders. 
Instead, you can create reusable sections for my website (such as headers or footers), page templates, pop-ups, and post templates.
While building your theme sections, Elementor allows you to test and edit your design's mobile layout. Creating a responsive website is important for user experience and search engine ranking.
Elementor makes responsiveness and mobile-friendly design easier to handle, all without knowing code.
What can you do in Elementor?
Elementor works by allowing you to drag-and-drop elements onto the page to build out either individual page designs or templates to be used for pages or sections.
Creating and saving page, post, or section templates
So, for example, you can create page sections like headers, footers, sidebars, post headers, pop-ups, and other pieces that you can then use on full page or post templates to keep your website uniform.
By creating and saving template sections, such as sidebars, you can easily build page or post templates without having to rebuild sections you frequently use.
This makes your workflow move faster.
Save brand fonts, colors, and styles
Another feature allows you to save your fonts, colors and other styles in Elementor's site settings. This way, as you build out a page or template, you can easily find your brand fonts and colors to use under the style tab.
Once more, features like this make your workflow move more efficiently.
Do you need a pop-up for your opt-in form, or some other notice? You can easily create pop-ups and other modals in Elementor's template builder.
Not only can you control how the pop-up looks, but you can also control when it appears on a page. You can also disable it on mobile devices if you don't want it to appear on smaller screens.
Animate text and other elements
I have a few clients who use the animations built into Elementor. For example, you can set your text to slide into the screen as the page loads, or perform some other animation. This helps grab the attention of your website visitors and can help conversions if done well.
Elementor also allows users to add Lottie files, which are small, animated graphics. You'll find the Lottie files widget in Elementor. From there you can upload your own Lottie files, or Lottie's from the Lottie website here.
As a designer, I recommend using animations sparingly, as overdone animations can overwhelm your visitors.
Create beautiful forms in Elementor
Every website needs forms, whether for contacts or to sign up for newsletters.
Elementor has a form widget that can work with your newsletter service or other services you use. With the form feature, you can control what page loads after your visitors completed the form, what messages show upon successfully completing the form, and so forth.
Even better, you can control what the form looks like, to give your visitors a customized, user-friendly experience.
Customize WooCommerce pages
Elementor now was widgets for different WooCommerce elements to help those of you running an ecommerce store customize the look and feel of your store pages.
Even though Elementor is a theme builder, you still need to have a theme installed in WordPress for this to work.
Elementor works best with a lightweight theme specifically designed to work with a page builder like Elementor. Hello Elementor is one theme frequently paired with Elementor. I prefer the Astra Theme, which has many outstanding features for customizing the website experience.
These features listed are just the ones I use regularly in nearly every web design project. The possibilities with Elementor go way beyond this.
My favorite thing about Elementor
This page contains affiliate links for different tools for entrepreneurs I love and recommend. What does this mean for you? The law requires me to let you know if I might get a small commission for recommending a product or service if you buy the product or service after clicking my link. This does not cost you anything extra. I only recommend products and services that I love to use.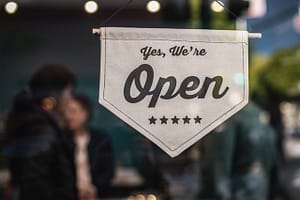 With Facebook pages, and every other social media you can think of, you may be wondering whether or not your small business still needs a
Keep Reading »