Making a positive impact through awesome design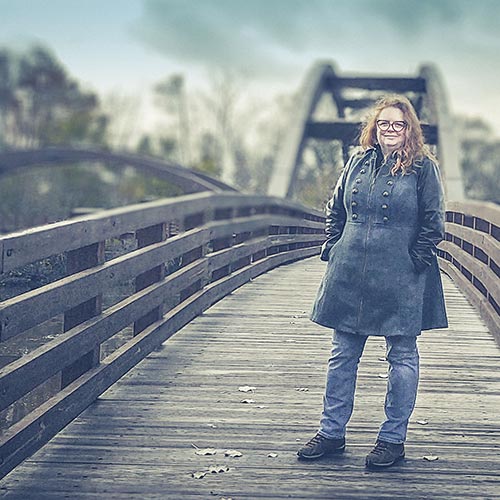 Thoughts and Designs LLC is a small home-based Michigan design studio serving small businesses, creative entrepreneurs and solopreneurs every step of their business journey. My mission is helping small businesses and solopreneurs grow their businesses through strategic design services for web and print, while patiently guiding them around tech hurdles.
Your Strategically Awesome Design Plan
Working with me is as easy as 1, 2, 3!
Tell me a little about your project, and I'll get back with you to set up a free, no-obligation 30 minute consultation. Currently, I am meeting with my design clients via Zoom or Google Meet. 
I'm an experienced designer for web and print, running a Michigan design studio from my home in Michigan's thumb. Although I try to serve my local community first, I love helping clients from all over. 
My Michigan Design Studio ♥'s Happy Clients
"I have been working with Kimberly for the past month on a planner re-design project. She is courteous, responsive, and sharp. I don't always know exactly what I'm looking for, but she confidently interprets my descriptions and quickly produces a great product that can be adjusted as needed. She has been so helpful and I recommend her without reservation!"
"Kim was awesome. She took the time to go further than our conversation about the logo and did some additional exploration. She was great to work with and I plan to work with her again in the future."
"I utilized Kimberly Eddy's services to design and develop my new business logo. I was very pleased in the time it took to be finished as well as how easy it was to make necessary changes. Her price was just right and I'm very satisfied with my logo. It looks very sharp and professional."
"I've known Kimberly for a long time online, and I was searching for someone to create a logo for me when she mentioned that she provides that service. I contacted her, and within 2 hours she had produced a beautiful logo and provided me with several iterations of it to use at my discretion for a very reasonable sum. She listened to my ideas, and was willing to tell me if they would be attractive. I highly recommend her to anyone looking for a graphic designer!"
"Kim is an awesome person to work with and makes my marketing projects much easier. Thanks for all the work Kim!"
"I hired Mrs. Eddy to design a logo and build a website for my company and she did an excellent job. I told her what I wanted my logo to look like and she made it look very professional. It turned out a lot better than I had imagined. As for my website, she did an excellent job of making it easy for my customers to navigate and get to where they wanted to go. I would highly recommend her for all your graphic design needs."
"After working with various web designers we found Kimberly Eddy. What a joy!! Kimberly is quick, efficient, and has a real sense for her client's wants and needs. Not to mention her very competitive pricing! We have never been disappointed!"
"I hired Kimberly to do a website, branded my products and make us a logo. I would highly recommend her. She was prompt in her time frame and finishing my project. She had brought my ideas to life right in front of my eyes. Thank you, Kimberly for your fantastic work!!!!"